Friday Randomness
July 24, 2015
My scheduled post for Friday didn't go to plan, so please find below a collection of carefully curated randomness, including this Google Auto-Awesome gif:
I'm rocking a hat that was hand-knitted by my Mum, a $7 Kmart scarf, awesome stripy gloves that have special fingers that let me use my iPhone, the Target coat I picked up on this op shopping trip and the Mimco bag that I scored from eBay (and am loving sick BTW).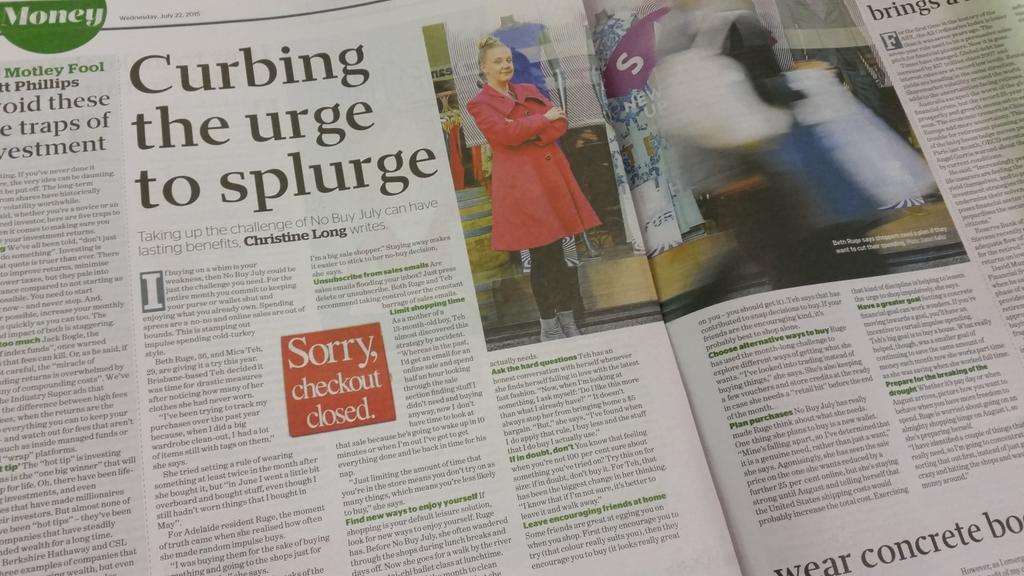 Photo credit for photo of photo: Mica!

The photo is a result of an hour-long photo shoot in Rundle Mall – unfortunately it was way too cold to even consider revealing my carefully chosen outfit underneath my trusty ASOS coat but you get that on the big jobs. It did provide a source of entertainment for lunchtime shoppers, that's for sure.
So anyway, that was a nice couple of minutes of fame that I thought was done and dusted well before the 15 minute mark . . . OR IS IT? Stay tuned to find out!
In local blogging news, I had a lovely dinner catch up this week with some ladies I met at the Little Blog Big workshop; Jackie from Blush & Co, Donna from Peggy Jr, Courtney from Reese Lightning Electrical, Leah from Little City Studio, Sarah from Heard About SA and Kate from Live, Believe, Relax. It was great to catch up on how we're all going after the workshop, share successes, fangirl over our favourite bloggers, get inspo and most of all, have a good laugh! We did get a group shot but it wasn't on my phone so no image to share with you at this point.
Here's me trying to get an outfit shot in the lifts of the building of the Premier and Cabinet's Office. I was on my way to a meeting so I have all notes and stuff in my hand, looking all professional and grown-up and stuff. I wish our building had mirrored lifts!
I'm in a TBC top that was crazily reduced at Harris Scarfes last month that I ended up getting for $2.50 or something like that and THE most perfect plain black midi skirt from ASOS via Vinnie's that Stacie picked up on my behalf ages ago.
Annoyingly, there were people that got into the lift for the down trip so I couldn't have another go! #stylebloggerproblems.
Here's the Hair Romance inspired ponytail I was rocking that day. So simple, even I can do it.
I was meant to be attending a fancy fashion show tonight - invited as a VIP and everything - but it was cancelled! Sad face. I'm sure I'll pull through though, Friday night after-work drinks anyone? Don't mind if I do!
What plans do you have for the weekend?