August - Binge or Bust?
August 10, 2015
A lot of people have asked me how I went as soon as the calendar ticked over into August after my No-Buy July project.

I fully expected to be racing around Rundle Mall like: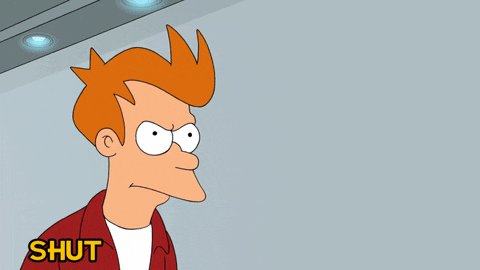 but I've actually been quite restrained!
I bought the black French Connection dress I wore to the WaterAid Gold Ball and the striped Ally Fashion skater I wore to the Paige Rowe runway show both from the Salvos for about $6.95 each.
While there, my eagle eye spotted a very jazzy Betsey Johnson necklace for $10.
I picked it up, I ummed and ahhed . . . and I put it back. I regretted it before I even walked out of the store but I told myself I didn't really need it and it was SO jazzy I'd probably never wear it. But I'm still thinking about it. So I probably should have got it.
Annoyingly, I just googled for that image and found it on a Pin on Pinterest that said it was rare, hard to find and worth about $175. I should have got it.
SEE, THIS IS WHY YOU SHOULD ALWAYS BUY THINGS.
I tried a few bits and pieces on during a trip to my local Westfields but didn't commit to anything.
In particular, this pair of 7/8 jeans at Cotton On.
Well, they might be 7/8 length for normal humans . . . on me they are the perfect full length. I had identified the need for new jeans during No-Buy July and had decided to experiment with a light wash as I've seen them styled so nicely for S/S 15.
I tried them on, liked them, considered them, then thought to myself that Cotton On ALWAYS has random specials like 2 for $X or percentages off and they were obviously a basics item that weren't going to sell out so I held off.
No less than 2 days later came an email alerting me to 25% off full priced denim! So you better believe I waltzed on down there and picked those bad boys up. Well, after I had to show said email at the checkout after being rung up at full price and confirm yes it was in-store as well as online, see, right there up the top. Note to shops, if you're going to have promotional offers, please let your staff know as well as your customers - this poor girl kept apologising and it was totally not her fault!
Apart from those few items, I have managed to hold off - even from my desperately needed new wallet - because I have booked myself a little getaway to Sydney in a couple of weeks for some serious shopping me time! So I've been scrimping, saving and flogging stuff on eBay to build up my budget. My trip is essentially free, using Frequent Flyer points and the $250 Webjet voucher I got from signing up with ING Direct so that's been a huge bonus!
To add to my kitty, I got the spectacularly awesome news, that I won A Quirky Bird's 100 Style Challenge!! Keep an eye out for what I end up scoring with that . . . I'm curently torn (as usual) between quality over quantity. There are quite a few places on my hitlist (oh hai Sephora, Top Shop, H & M) so I'll be like a kid in a candy store with my prize money!
I'm also planning a meet up with Christina from Love That Lippie (and I am HANGING to see which colour she'll be wearing) as well as catching up with some old workmates. I haven't been to Sydney very often - mostly for work or stopovers to and from overseas - and I am yet to have had a fully awesome experience there so hopefully that's about to change!
Do you dig Sydney? Any hot shopping tips? I'll be in the CBD with limited time so probably won't make it out to the Homebush DFO but eager to hear of any city-based bargain locales!